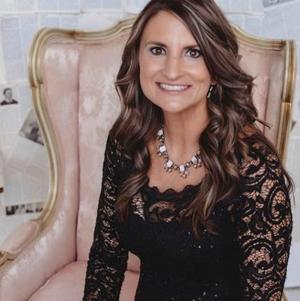 Sarah is a Real Estate Agent and works on the Amanda Gibbs Team. She is also a licensed insurance agent on The Amanda Gibbs Agency of Farmers Insurance.
Sarah is a local graduate of Lemon Monroe High School, and completed her Real Estate and Insurance Licensing through Hondros College.
Sarah's knowledge of the market combined with her determination and dedication to her client's needs, are essential elements that enable Sarah to provide her clients with the very best level of service support. You can count on Sarah for her flexibility, low pressure sales, patience, ability to listen and hear what a client wants, negotiation and analytic skills, and her ability to accurately price and market a home. Her clients can count on her at any time of the day with any questions or concerns. Her first priority is to make her clients happy. Sarah strives to ensure that the home buying or selling process is fun, easy and stress-free.
In 2018, Sarah was awarded the Butler Warren Association of Realtors 2018 Rookie of the Year and also Butler Warren Association of Realtors 2018 Sales Master Award Level 2.
When Sarah is away from the office or not out helping clients, she enjoys spending time with her Husband, son and 3 step children. Usually running kids around to practices, sporting events or to be with friends(lol). She also enjoys shopping, volunteering, taking family vacations and fishing with her husband on their boat.
Sarah Poe, Realtor
Realty First
The Amanda Gibbs Team
5581 Eureka Drive
Liberty Twp, OH 45011
Office: 513.427.5581
Cell: 513.807.4603
See listings
---